Price

RM10.50

RM15.00

RM

Product SKU
PAD-15
Brand
OEM
Size (L x W x H)
37 cm x 0.5 cm x 17 cm
Availability
2
Quantity
Description
Highlight
High scalability, freely rub and pull

Waterproofing, dust proof and anti bacterial, easy to clean

Thermostable, prevention of accident scald

Ultra thin and high transparent, does not affect typing
This film has used the international popular environmental protection material --- silicon, touch soft, non-toxic, non-corrosiveness, anti-yellow, high-temperature-proof, wear resistant, heat-resisting as well as has high strong feature of release which is not easy to damage.

Its surface also has anti-slide function, lets you type with ease. Ultra thin design makes you open and close your computer without any affection.

Cannot shift during using, it can completely close fitting your keyboard surface but does not affect operation.

Waterproof material, the unique automatic adsorption design, 100 angles do not crash, effectively prevented the liquid inflow keyboard and damage the computer.

Dustproof and anti dirty design may avoid the dust, the cigarette ash, the biscuit fillings and so on falls into the keyboard to affect the keyboard life.

Special bacteria elimination processing causes it difficult to grow the bacterium and keep the keyboard clean.

Smoothly paste on the keyboard, it can use in common each brand notebook keyboard; its good releasing heat function does not affect the releasing heat function of notebook keyboard.

Easy to clean, it may directly flush by water, it become clean after slightly rub and then may duplicate uses.

Ultra thin design, has high transparent feature, may let you clearly see the characters on the keyboard and does not affect typing.

Does not deteriorate and distort after long-time use, can provide long time protection for you the computer, does not distort with free winding, also may wash but does not affect the use effect.

Increase five colored series specially, lets your notebook looks very cute and dazzle.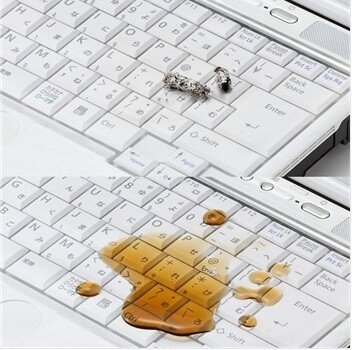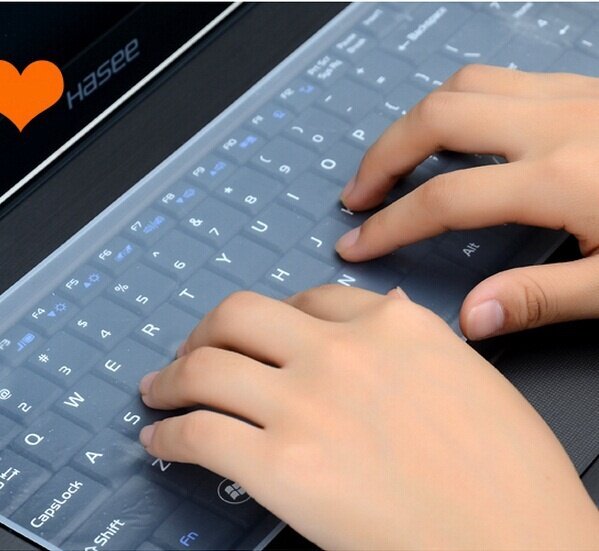 Reviews (0)
view all
back
What's in the box
1 x Silicone Keyboard Skin Cover Protector for Laptop Keyboard 15"